Level up taco night with this delicious Mexican-Japanese fusion with choice taco fillings piled over a bed of white rice. Taco Rice is ready in 30 minutes and makes a satisfying one-bowl lunch or dinner meal.
What is Takoraisu
(taco)Takoraisu (rice) is a Mexican-Japanese fusion dish consisting of seasoned ground beef, shredded lettuce, and chopped tomatoes served over a bed of white rice instead of the more traditional soft or crispy tortilla shells.
The generous heap of taco fillings is then topped with salsa, sour cream, and "pizza cheese" (mozzarella) for a satisfying lunch or late-night comfort food.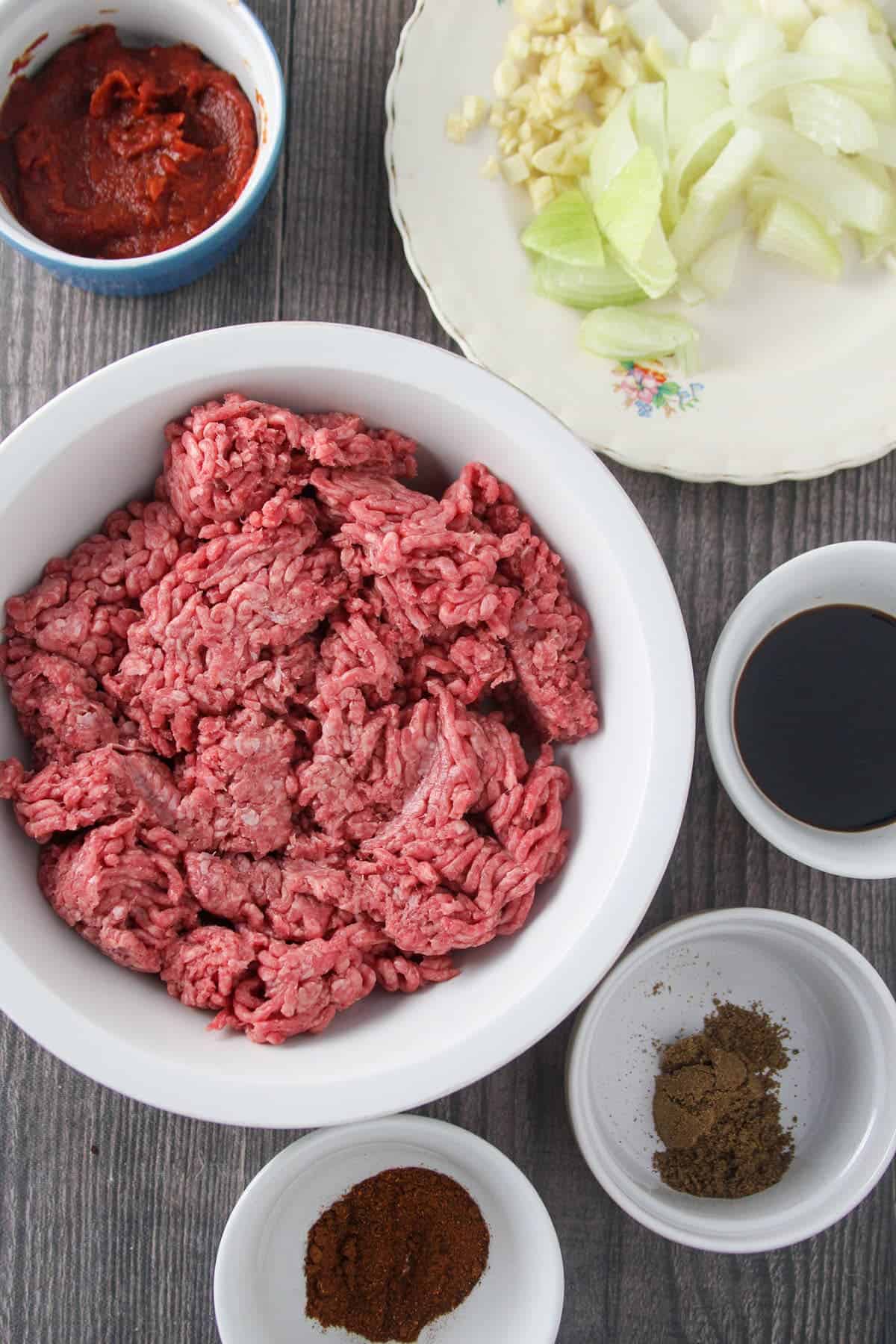 Originated in the Okinawa prefecture and traditionally catered to the U.S. military personnel stationed in the area, it has since become Okinawa's epitome of fast food, and for good reason.
With boldly-flavored meat, fluffy rice, and all the trimmings, this is a one-bowl meal that's both hearty and delicious. Plus, it's easy to make in 30 minutes or less and budget-friendly, too!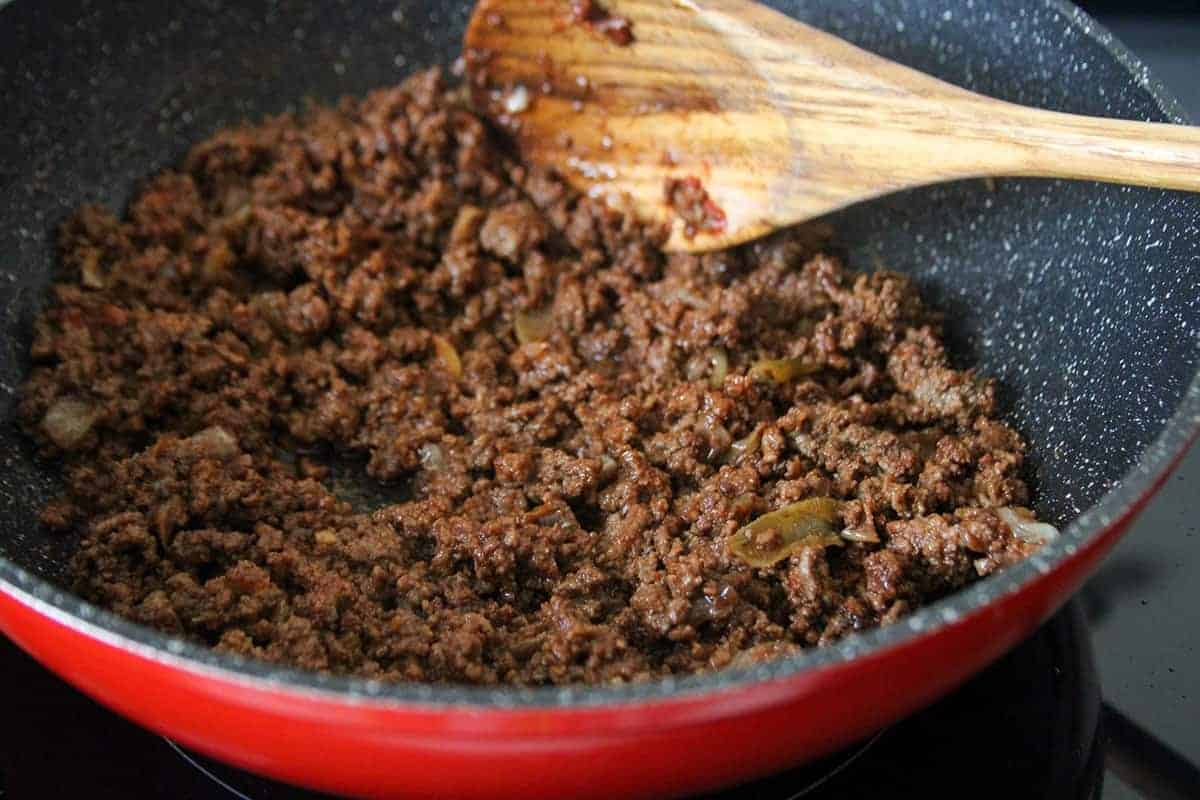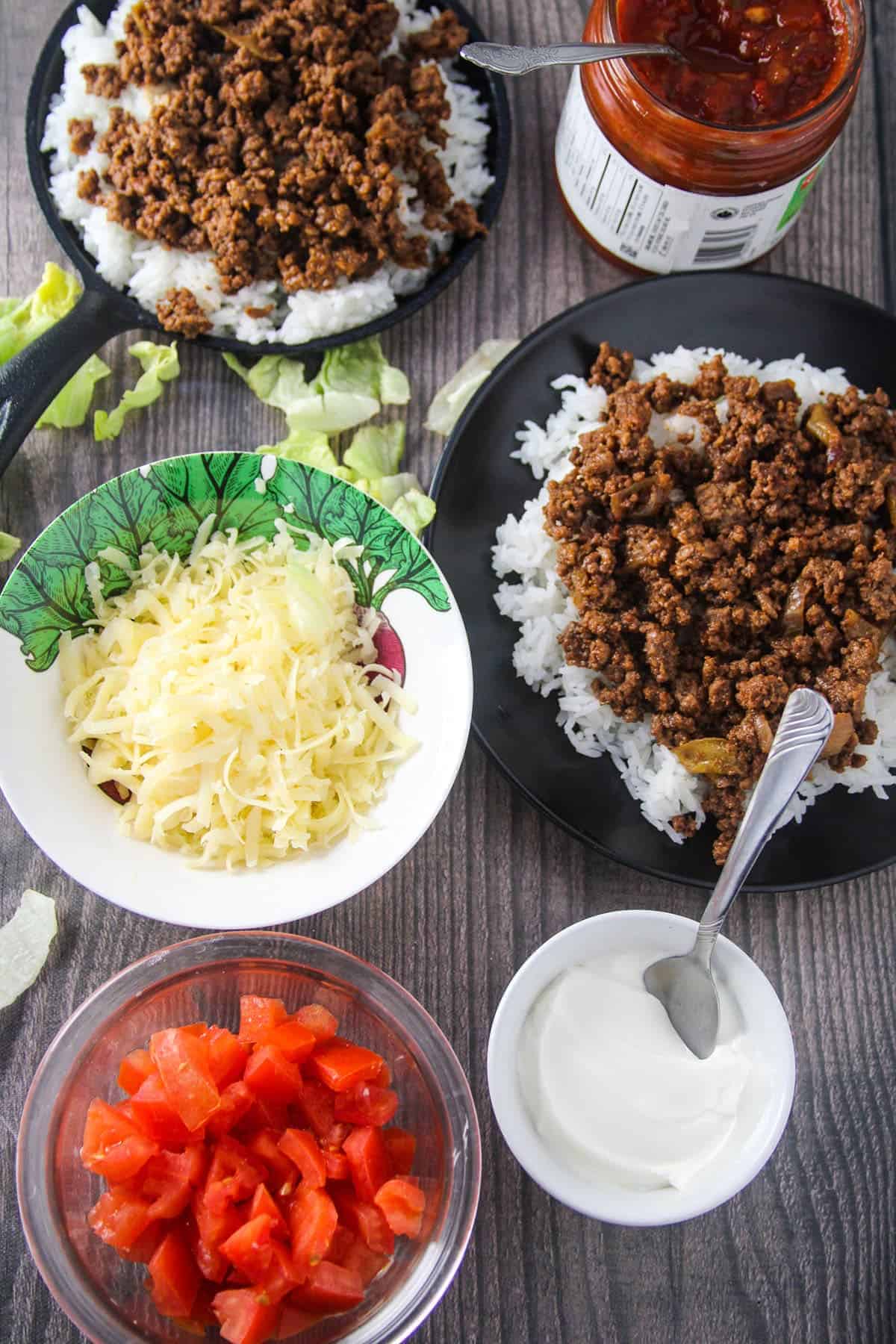 Ingredients
Ground beef– substitute ground turkey or chicken if you want a lower fat alternative
Rice– although you can use steamed long grain rice like Jasmine, I highly recommend short-grain for the best taco rice experience.
Seasonings– the taco meat is flavored with spices such as cumin and chili powder along with tomato sauce and ketchup
Garnishes– feel free to add other taco fixings such as pinto beans, guacamole, and cilantro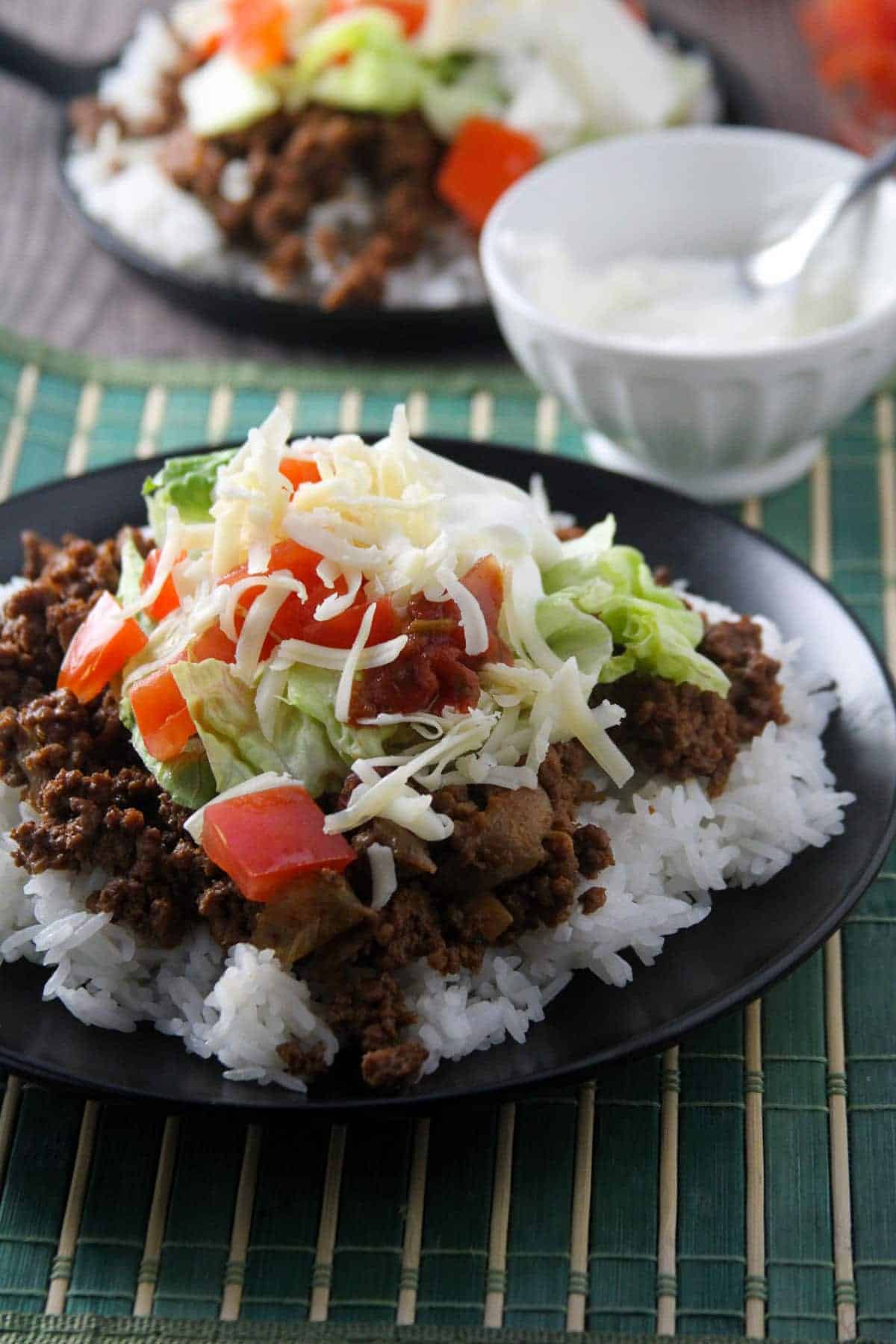 How to serve
To serve, arrange steamed rice on a serving plate and spoon the seasoned beef over the rice. Top with shredded lettuce, chopped tomatoes, and shredded cheese plus a dollop of sour cream and salsa. Enjoy this delicious mash-up for lunch or dinner.
To make ahead, prepare the taco meat and all the fixings. Store in separate containers and refrigerate for up to 3 days.
Assemble just before serving to keep things fresh and crisp.
Looking for more delicious rice bowls? This Korean ground beef is one of my favorites!
Did you make this? Be sure to leave a review below and tag me @kawalingpinoy on Facebook and Instagram!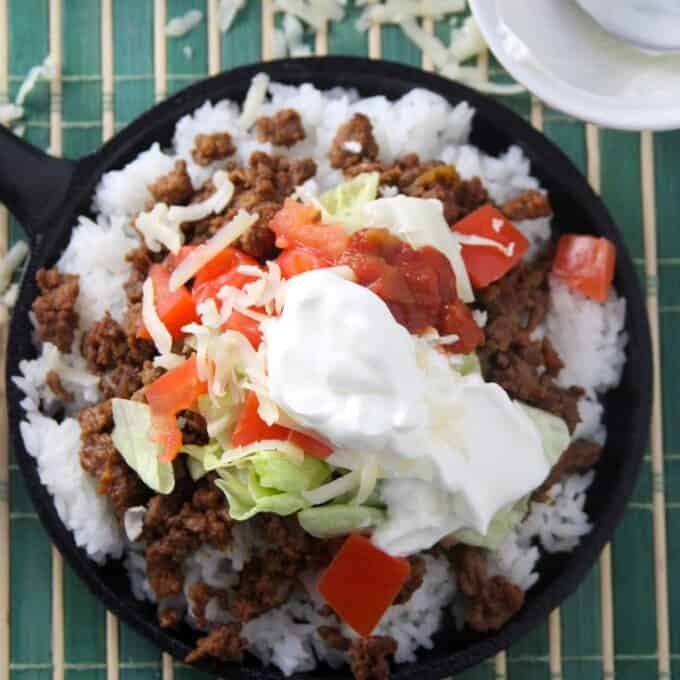 Give your favorite tacos an Asian twist! Made of seasoned ground beef and taco fixings piled on steamed rice, takoraisu is a hearty and tasty meal the whole family will love. It's ready in minutes and budget-friendly, too.
Ingredients
1

 

tablespoon

 

canola oil

1

 

onion, peeled and chopped

2

 

cloves

 

garlic, peeled and minced

1

 

pound

 

ground beef

3

 

tablespoons

 

soy sauce

2

 

tablespoons

 

tomato sauce

1

 

tablespoon

 

chili powder

1

 

teaspoon

 

cumin

salt and pepper to taste

2

 

cups

 

steamed short-grain rice

1/2

 

iceberg lettuce, shredded

2

 

Roma tomatoes, seeded and diced

1/2

 

cup

 

mozzarella cheese, shredded

1/4

 

cup

 

salsa

4

 

tablespoons

 

sour cream
Instructions
In a pan over medium heat, heat oil. Add onions and garlic and cook until softened.

Add ground beef and cook, breaking with the back of a spoon, until lightly browned.

Add chili powder and cumin. Stir to combine.

Add soy sauce and tomato sauce. Continue to cook until meat is cooked through and liquid is mostly absorbed. Season with salt and pepper to taste.

Divide rice onto serving plates. Top each plate of rice with meat, lettuce, tomatoes, salsa, sour cream, and mozzarella cheese. Serve immediately.