Arroz a la Cubana is a flavorful ground beef hash traditionally served with rice, saba bananas, and fried eggs. It's easy to make, budget-friendly, and a hearty meal that's sure to be a dinner favorite.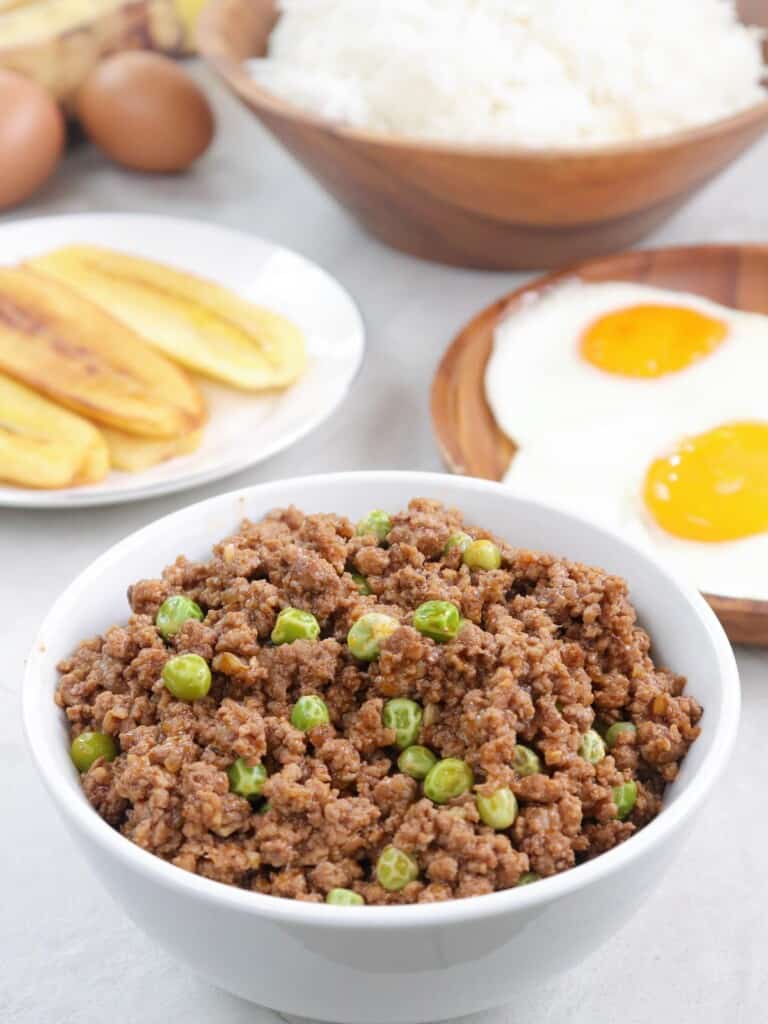 It's debatable whether Arroz a la Cubana did originate from Cuba, as its name implies, but the dish does exist in many Spanish-speaking countries. There are many regional varieties, from the meatless boiled rice with tomato sauce or sofrito, fried eggs, and plantains of Spain, or the more hefty version consisting of white rice, fried hot dog Weiner, fried egg, and fried plantains of Peru.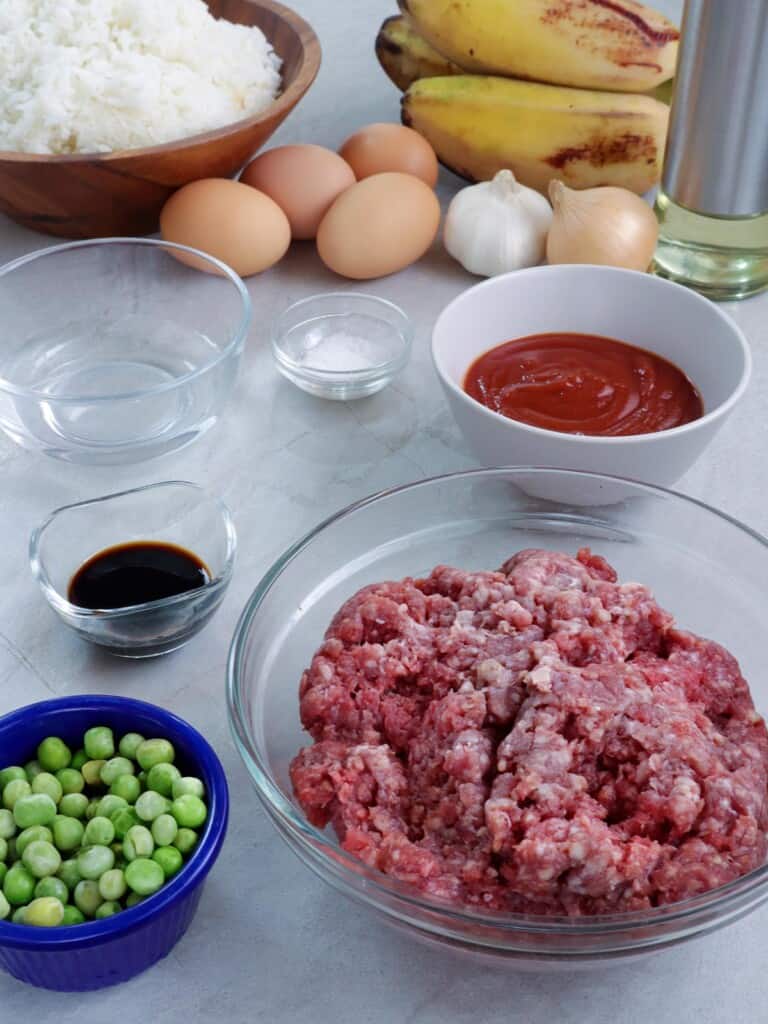 Filipino arroz cubano
In Philippine cuisine, arroz cubano is composed of four elements: savory minced beef, rice, sunny-side-up eggs, and fried bananas.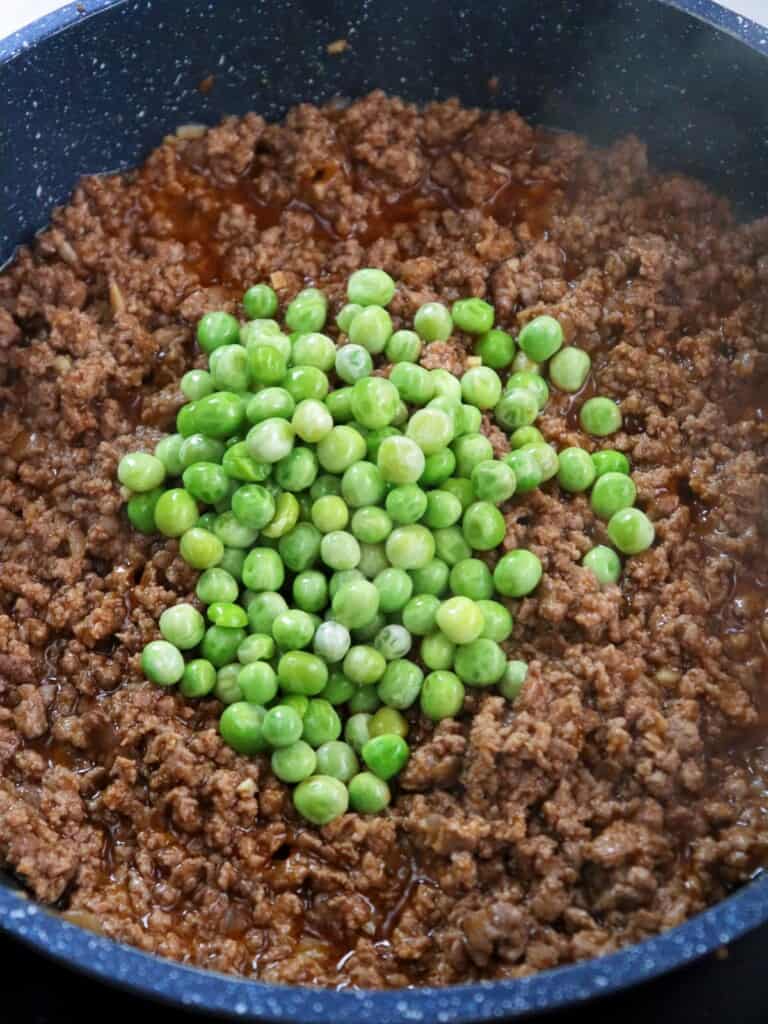 Ground beef– I like to prepare mine with a simple addition of green peas, but feel free to cook it picadillo-style with potatoes, carrots, raisins, and bell peppers.
Rice– usually steamed rice, but it's also common to pair the dish with sinangag for breakfast
Bananas– while fried saba bananas are traditional, some use Dole or cavendish bananas as well. Choose ripe bananas for a sweeter taste but firm to keep them from falling apart.
Fried eggs– sunny-side-up eggs with soft, runny yolks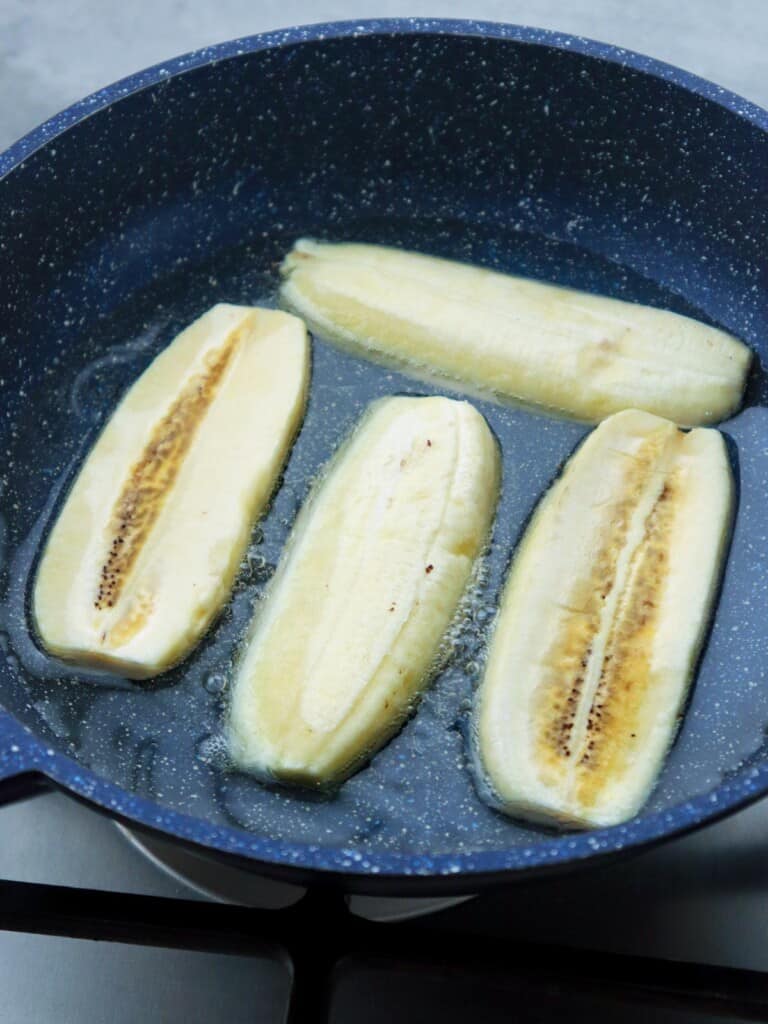 If you're looking for an easy recipe to add to your meal rotation, this hearty feast fits the bill. It's simple to make and can be quickly put together for busy weeknight dinners.
But don't let its ease of prep deceive you! This Cuban rice is everything but lacking in flavor. It's hearty, tasty, and filled with comforting flavors the whole family will love!
How to serve
Arroz a la Cubana makes a filling meal for breakfast, lunch, or dinner.
To assemble, shape a generous scoop of steamed rice into a dome using a cup. Place rice on a plate, top with a fried egg, and serve with the savory minced beef and slices of fried bananas.
Did you make this? Be sure to leave a review below and tag me @kawalingpinoy on Facebook and Instagram!
Arroz Cubano or Cuban Rice is easy to make and budget-friendly. The savory beef, white rice, fried saba bananas, and sunny-side-up eggs make a hearty and tasty meal the whole family will love.
 Course: 
Breakfast, Main Course
Ingredients
canola oil

1

 

onion, peeled and minced

4

 

cloves

 

garlic, peeled and minced

2

 

pounds

 

ground beef

1

 

cup

 

tomato sauce

2

 

tablespoons

 

soy sauce

1/2

 

cup

 

water

1/2

 

teaspoon

 

sugar

1

 

cup

 

frozen sweet peas, thawed

salt and pepper to taste
Instructions
In a pan over medium heat, heat about 1 tablespoon of the oil. Add onions and garlic and cook until softened.

Add ground beef and cook, breaking apart with the back of a spoon, for about 10 to 15 minutes until lightly browned. Drain excess fat.

Add tomato sauce, soy sauce, water, and sugar. Bring to a boil for about 1 to 2 minutes, stirring until sugar is dissolved.

Lower heat, cover, and simmer until meat is cooked through and liquid is mostly reduced.

Add green peas and cook for about 2 to 3 minutes or until heated through. Season with salt and pepper to taste.

In a pan over medium heat, heat about 1/4 cup of oil.

Peel bananas and slice lengthwise. Add bananas and cook, turning once or twice, until golden and lightly crisp. Remove from pan and drain on paper towels.

In the pan, add eggs and cook sunny side up, with the white part set and the yolks runny.

Serve the minced beef with steamed rice, fried bananas, and fried eggs.